Last August, an anonymous person decided to invest in meme cryptocurrency Shiba Inu (SHIB). Fortunately for this individual, the dog-themed coin has become an internet phenomenon like its cousin Dogecoin (DOGE) — with stratospheric price growth.
The value of his SHIB holdings today? Roughly $5.6 billion.
How The SHIB Investor Became A Crypto Billionaire
Shiba Inu, like many other crypto assets, has been on a tear and making investors around the globe upbeat in recent months. Those who were able to invest early enough are now reaping great returns from their Shiba Inu holdings.
One such lucky investor spent a total of $8,000 on Shiba Inu on different occasions throughout August 2020. The biggest single purchase for the investor during that month was worth $3,200.
The mysterious Shiba Inu holder has bought the token at least 44 times since that time to amass a stash of 70,200,003,107,594 SHIB. Today, one SHIB is worth $0.00007994, according to data from CoinMarketCap, which means he has about $5.63 billion worth of Shiba Inu. To put it simply, the investor turned $8,000 to an eye-popping $5.6 billion in the span of 400 days.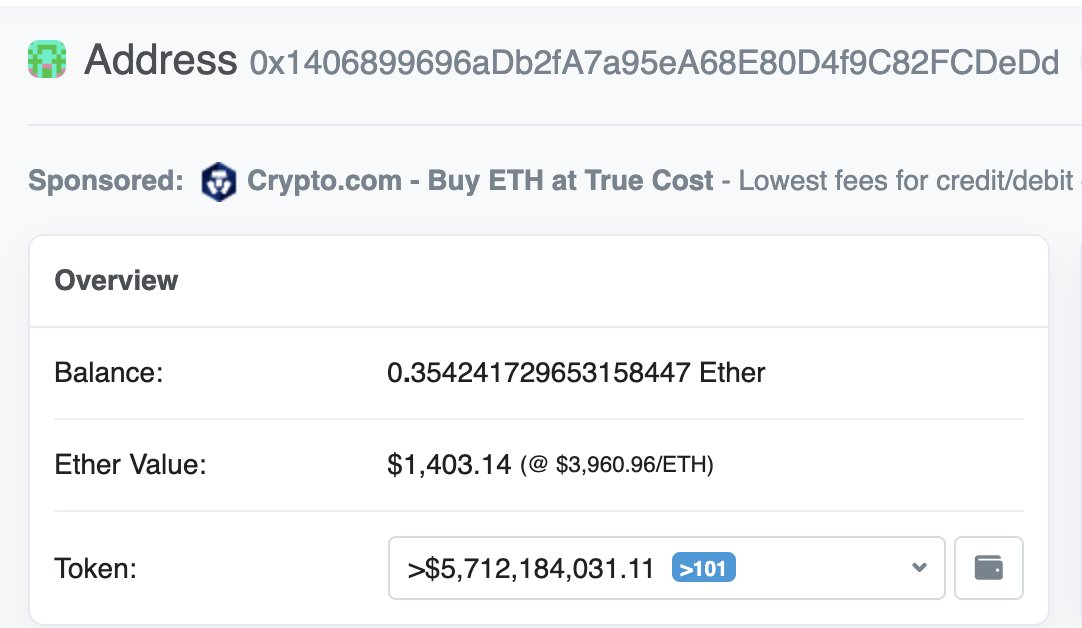 What Happens If The Billionaire Dumps?
Shiba Inu is an ERC-20 token created by a pseudonymous developer with the moniker Ryoshi in 2020 as an alternative to Dogecoin.
SHIB's market cap recently eclipsed that of Dogecoin, subsequently becoming the ninth-largest crypto coin with a market cap of $40.59 billion. This is the first time that SHIB entered the top 10 coins on the crypto leaderboard. DOGE, on the other hand, sits at the 10th spot with a market value of $39.26 billion as of press time. Moreover, the flippening prompted talks on Crypto Twitter with some people referring to Dogecoin as a "boomer meme coin".
Now, speculation remains rampant on rumors that zero-commission Robinhood will soon add Shiba Inu to its crypto-focused offerings. That said, the question on everyone's mind now is what would happen if the unknown SHIB billionaire decides to sell his tokens. Some observers said ponder whether the market will be able to "absorb the $5.7 billion".
With the increased interest in SHIB, any tokens sold by the billionaire are likely to be scooped up by investors looking to cash in on the coin's astonishing ascent in the cryptocurrency markets.